Of milestones and author quotes
I reached two milestones in my career as a debut novelist this week.
The first one: I received the first copy of my book! My wonderful editor sent me her only copy so I could hold it in my hot little hands, breathe in the smell of newly-printed paper and binding glue, and show it off to all and sundry (including the bemused waitress at the bar last night).
The second: I was asked to give my first "author quote."
For those of you who aren't sure what that means (although you likely suspect correctly), an author quote is the endorsement or blurb that one author gives another author for marketing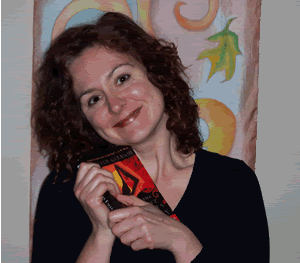 purposes.
I was fortunate enough to get a fabulous quote from
J. R. Ward
, arguably the hottest author in vampire romance these days, for
The Rest Falls Away
.
Thank you again, JR!
In a debut situation, these kinds of things really do help.
One of the reasons they help is because when the publisher's sales people take the book and its cover to their buyers at, for example, Barnes & Noble, Borders, Books A Million, Chapters, Levy, etc., a good quote from a "named" author helps to show the buyer that, yes, the book is good--or great--or fabulous.
Partly, because the book is presented to the buyer long before any professional reviews are written for the book, so it gives the buyer something to work with. It helps to show support for this unknown author, and, despite what people may or may not think,
author quotes do help sell books
.
While there are a number of people who say they don't pay attention to author endorsements on the fronts (or insides) of books, good quotes do indeed work. They work at the corporate buying level, and they also work at the customer level.
I know I
will
pick up a book with a good author quote on it--especially if it's from an author I love, and especially if I haven't seen their name plastered all over a million other covers (except their own). It won't necessarily cause me to buy the book, but it will get me to
pick it up
. And that's the first step in getting me to buy.
Now, there
are
authors who will give quotes without reading the book. (gasp!) It's true. In fact, Jennifer Crusie
admits to doing this
....once. And then learned her lesson when, later, she picked up the book she'd given a quote for and realized she didn't like it. At all. Yikes.
There are some authors who give quotes very rarely (Nora Roberts, for one--but can you imagine how many requests she gets?), and won't even give them to friends unless they really do like the book. Nora has said in a public forum that she has had to decline giving a quote for a friend because the book just wasn't for her.
So, how does someone like me, an unknown author, get a great quote like the one I got from J. R. Ward?
Well, it can happen in several ways. First, if I happened to know Ms. Ward, I could have asked her to do so. (I didn't.)
Secondly, and this is what happened in my case, since Ms. Ward is published by the same house that I am, my editor asked her editor to ask her to read the book.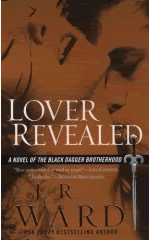 Ms. Ward could have declined--and that is perfectly acceptable. (Trying to find time to read is just as hard for novelists as it is for everyone else; although at least we can tell the IRS it was for research.)
Or, thirdly, my agent might possibly have had a client who would have been a good "quotee" whom she could have asked to read the book.
But, as I said, it happened through my publisher, for which I am eternally grateful.
(And by the way, I know for sure that Ms. Ward did read the book and liked it, because when I met her in July, she raved to me personally [and previously, to my editor] about it with enough detail that it was obvious she'd enjoyed it. Can I just say...WOOT!)
Another thing that can happen (hope springs eternal!) is that once the book comes out and is available for purchase, if a "named" author happens to read it, and likes it, they may very well contact the author and offer to give a quote.
So, for those of you who were wondering about those quotes on the front of books--now you have the whole scoop.
And of course I'm curious: what effect, if any, do author quotes have on you?
P.S. I forgot to mention that I was asked by my friend
Janet Mullany
, a very witty, smart writer, to give her a quote for her new erotic romance novel. I will gladly do so, because I've been reading her book and enjoying every sexy, naughty bit of it!