I like that old-time rock and roll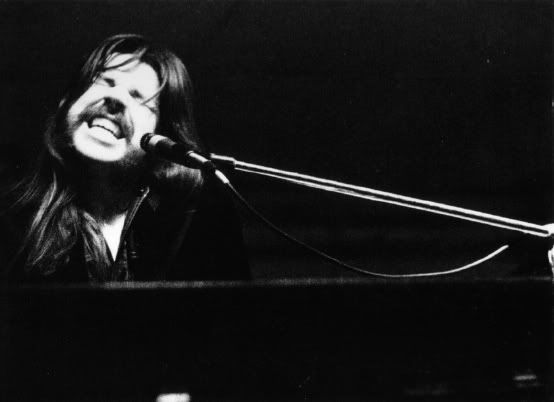 In Michigan, we're known for automobiles, the Great Lakes, fudge, Motown, cherries...and Bob Seger.
Bob's a born and bred Michigander, and a few weeks ago, he came out of retirement to do a tour to promote his first new album in, sheesh, at least a decade.
Now I'm not necessarily one for 60-year old rockers doing reunion/coming out of retirement tours, but...this is Bob Seger.
I've seen him in concert four times and tonight will be my fifth--and they were the best shows ever. It's good, old-fashioned rock-n-roll. Not heavy metal. Not '80s pop (which, don't get me wrong--you know I love it). Nothing with even a hint of rap in it. Just rock-n-roll.
Now, for my Music Man, it will be his first Seger concert.
Which is why I told him he had to take me. You just can't be a native Michigander who loves music who hasn't seen our rock and roller. I told him that's all I wanted for Christmas, and he came through (though we had to pay through the nose for the tickets, 'cause the five shows have been sold out for weeks).
It was, of course,
Risky Business
that propelled Seger to the mainstream. He was already playing to crowds of 76,000 people in Michigan in 1976--years before Cruise danced by in his tighty-whiteys.
And it was thanks to Bruce Springsteen that Bob Seger (hmmm...interesting that they both have the same initials, huh?) got this chance. The film-makers of
Risky Business
wanted a Bruce song, but he wasn't willing or able to release anything for the movie, so they took Seger's "Old Time Rock-n-Roll" for that famous scene.
And the rest is history.
So...I'm going to see a 61-year-old rocker try to bring down the house in his last Detroit concert tonight. I have no doubt he'll do it--the reviews have been great. He does a lot of his old songs--mostly old stuff.
Tunes like "Night Moves," "Still the Same," "Turn the Page," "Main Street," "We've Got Tonight," "Sunspot Baby," "Rock-n-Roll Never Forgets," and others.
What aging rocker/band would you pay too much money to see?
What's your favorite Seger song?