Retreating
No, this is not a comment related to the political landscape here in the US in any way.
It's what I'm going to be doing this weekend: retreating with three of my best writing buddies. We four gals are getting together for a girls' weekend/writers' retreat.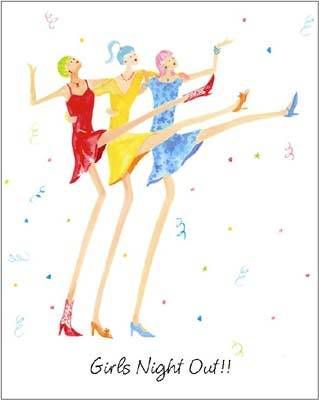 We'll eat out, watch movies, talk plot and market, and usually we come up with at least one--if not more--plots involving any cute (male) waiter we might have during our time together.
(Side note: why don't they have a place like Hooters--but for women?)
We might even get some writing done. But even if we don't, we'll talk craft, we'll take a field trip to a bookstore and check out covers, placement, publishers, new releases, etc., to see what's out there--and where. What trends are happening in cover art, which new and up and coming authors are getting front-of-store or endcap placement.
We'll rehash our favorite books, our latest reads, and what's working and what's not. There might be a trip to the spa in there somewhere, purely to clear our minds and relax our thoughts so we can get more work done, of course.
We might even talk about who's hot in Hollywood nowadays (I
heard
that Gerard Butler is involved in a strip tease in his latest movie...I am so waiting for that one!), although some of us share differing opinions on Tom Cruise's sanity/heterosexuality and the legitimacy of Brangelina, so we might have to avoid some of those topics.
(Discussing these topics is almost as much of a minefield as talking politics nowadays!)
Anyway, that should be the weekend.
Oh, I forgot...we'll probably have a few margaritas (Holli & Kelly), martinis (peach, me), Corona (Tammy). Just a few.
Honest.
So, what would you do if you got to go away for the weekend with your best buddies?