My Favorite Villain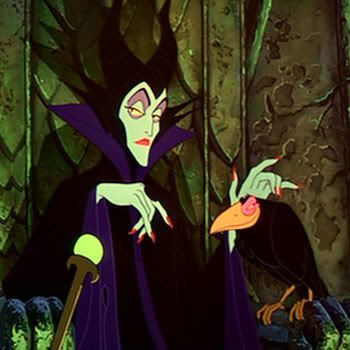 Having been in a household with three children for the last ten years, I've seen my fair share of Disney movies. (Well, to be honest, I saw a lot of them before we had kids, but I've seen a lot more since then. Like, every one that's been made.)
Anyway, in honor of Halloween coming upon us, I wanted to devote a blog post to my very favorite Disney villain.
She's elegant.
She's beautiful, in a horrific sort of way.
She's smart.
She's powerful and can shapeshift.
She puts Prince Phillip in a dungeon! Woohoo!
She's the magnificent
Maleficent
.
I've always loved her.
Sleeping Beauty
was my favorite Disney movie when I was younger (and still is)--I adore the Middle Ages, which is basically the time period of the movie. I always thought Aurora was the most beautiful of the princesses (great hair!).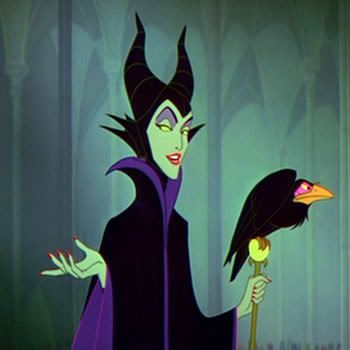 And Maleficent. Cool, calm, evil, and so very elegant.
About four years ago, we went to a Halloween party and I made my own Maleficent costume. (I wish I had a scanner so I could post a picture!) Even though it was home made, everyone knew who I was the minute I arrived. It was those horns that gave it away.
Oh, and the purple eyeshadow.
And I'm not ashamed to admit that when I was creating the villainess for my Gardella Vampire Chronicles series, I used what I liked about Maleficent to create the character for my own Lilith. (Yes, I
know
Nora Roberts's vampire queen's name is Lilith too.)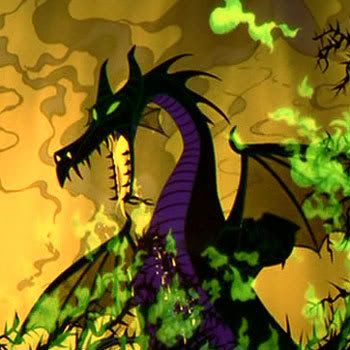 I wanted her to be frighteningly elegant and calm, and surprising too, in some ways.
My Lilith isn't dressed in flowing black robes, and she doesn't have purple eyeshadow up to her eyebrows. But in some ways, she's my tribute to Disney's fabulously evilly gorgeous Maleficent.
So...who's your favorite Disney villain? And why?
(PS, my other favorite Disney villain is from the absolutely hilarious
Emperor's New Groove
.
Her name is Yzma. She looks like she could be Maleficent's great-great-great-grandmother, doesn't she?)