I could have been a millionaire
Remember the dot-com rush?
Well, I had a great idea for an online business, and if I'd gotten my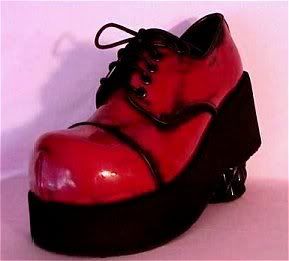 act together, I could probably have gotten funding, an IPO, ads during the SuperBowl...heck, I might be a millionaire(ess?) by now!
I would have called it OneShoe.com. (gosh, guess I'd better check to see if there is such a place, come to think of it...)
You know how you always lose socks in the Land of No Return? (Actually, I think I lose them under my bed--it's a black hole under there--but you get the idea.) All those single socks?
Well, I've had the same problems with shoes. It's happened where one of a pair would get chewed up by a new puppy (or an older dog), or something would happen to the shoe itself and it would be unrepairable...or I'd simply lose one (not because I was dancing barefoot on tables or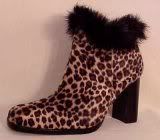 anything crazy like that).
So I thought it would be cool to start a website for people to find the missing half of their pair of shoes. Someone else out there would have had to have bought a size seven of my favorite Dansko sandals, right? At some point in time? And chances are, they either got tired of them or lost one or danced barefoot on tables at a bar and somehow misplaced one of them...or whatever.
So in my dreams of virtual business-ownership, I thought it would be interesting to start a site--a dating site, if you will, for single shoes.
I know I would have paid for the shoe, plus shipping and handling, to replace half of a pair of my favorite shoes.
What about you?
Labels: All Things Considered