Guest Blogger: Anne Mallory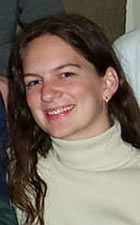 Anne Mallory is a member of the (in)famous Wet Noodle Posse, and we've known each other for almost four years.
Her first book, Masquerading the Marquess (a romance set in Regency-era England and released in 2004), featured a female caricaturist who gets into hot water because of the not-so-nice comics she draws.

The cover of Anne's first book could have been what gave me
the idea to write a "Buffy in Jane Austen's England" book, but fortunately, I already had started the book before I saw Anne's cover…but I was holding my breath for months until my book sold, waiting to see if anyone else had seen the cover and had the same idea. (I don't know if you can tell from this pic, but the girl on the front cover looks just like Sarah Michelle Gellar…)
Anyway, Anne's here today and we're giving away a signed copy of her latest release, The Earl of Her Dreams, which is a cozy English house-party murder mystery masquerading as a romance. (Or vice versa…).
Simply make a comment or ask Anne a question, and you're entered to win!
Now…let's get onto the interview….
Anne, it's sort of a long way from computer engineer (programmer?) to historical romance novelist. Tell us the story of how you went from there to here.
It worked out very synchronously for four years - I did both - computer programming during the day and writing at night. I think it helped both jobs to use different areas of the brain - it gave a nice break for each.

But for all that, the two do have similar qualities - creativity, problem solving, drafting, revisions, constant back ups! I love problem solving - whether it is debugging code or trying to figure out a character's motivation (or where to hide the body).
When you sit down to write a new book, what's your process? Do you have one?
At the start of a book proposal I have a germ of an idea, and usually a scene I work toward (usually the end or the black moment). I write out a proposal, fleshing the idea into a synopsis. Then I start at the beginning of the book and just try to motor my way through.
I've tried different ways to write and plot, but I think the loose outline fits me best at the moment. I have a spreadsheet with chapter listings down one column and I just fill in the cells to the right with ideas for future scenes and where I want them to fall (the initial bits come from the synopsis and I just plop the appropriate paragraphs into the outline).

The whole thing is very low key. Fragments. Ideas. Lines of dialogue. Whatever pops into my head I write in the cell to the right of the appropriate chapter heading.

Then when I get to that chapter I can look over the notes and have an idea right away of what I want to do. And when things change in the story, I just remove the outdated bits from the cells and put them in a "Deleted" file. The document is fluid.
I also find writing down cues for what comes next to be pretty essential. If I stop at the end of a chapter, I may write on a piece of scrap paper by my computer, or preferably in my loose outline - "Heroine needs to find the note. Hero needs to go to Parliament to discover X. Heroine should be torn between confronting Mr. Y and believing hero. Revisit her fear of Z." It just makes it easier to pick up the next day, or the next week, if something happens.
And for all this nice neat outline gibberish I'm spouting, I'm the queen of getting random ideas in random places. So I have paper and notebooks everywhere - by my bed, by my couch, in my car, in my purse... Makes for a bit of a paper nightmare.

Anything on my mind concerning the story goes down on paper, in a text document or in my outline. If it doesn't get cued and tied to something tangible, it slips into the ether of my brain or sieves out completely. :)
What do you think is the most interesting thing about being a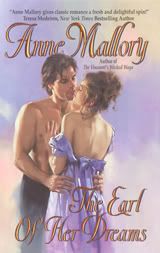 novelist? The most boring? The most annoying?
Most interesting: Creating worlds every day. Giving two people a happy ending. Continually celebrating love.
Most boring: Staring at a blinking cursor.
Most annoying: Still staring at a blinking cursor two hours later.
What's this about you and sharks?
Heh. As a swimmer from the Jaws generation there is little scarier to me than open water. I decided to do the Sharkfest swim from Alcatraz across San Francisco Bay anyway. Very liberating! Didn't completely cure me though.

When I'm in a large body of water with my head above the surface and my limbs dangling below...well, let's just say that I turtle up and make sure that my digits are out of the water. You'll have to bite my rump, shark!
Since you're on my blog, we have to find out how you weigh in on certain things to see if we can let you stay....such as, name three or four fictional men with whom you'd throw it all away and run off with.
Jack from Romancing the Stone, Thomas Crowne (Pierce Brosnan) from The Thomas Crowne Affair, Wolverine (and when are they going to introduce Gambit?!) from X-Men, Dean from Supernatural, Christian Bale's Batman, Westley from Princess Bride.
Um, you said 6 or 7, right?
(as many as you could handle, Anne...we're not picky here!)
And...who's your favorite Disney villain?
Oooh, so many good ones. I'm going to go with Captain Hook. :) Your Maleficent pretty much rocks though.
What television shows do you watch? Have you given up on?
Every week I watch Supernatural, Survivor, The Daily Show and The Colbert Report. I still watch SNL occasionally, but not like I used to.
And...who's your geeky crush?
Gary Oldman. I'm not sure if that's geeky though, or just out of the ordinary. LOL.
Anything else you'd like us to know?
Colleen wears socks on her head!
(How did you know that???)
Thanks for joining us, Anne!
Remember to make a comment to be entered to win a signed copy of Anne's latest…The Earl of Her Dreams!
And you can find more info about Anne and her books at her website.