Blogging at the WNP today...
I kept my theme of "comfort" and considered
the kind of music
I tend to gravitate toward during certain moods or tasks...and included a lovely piece of eye candy just for fun.
And just to prove that I'm slowly coming out from under the rock that I live beneath, I'll post this pic of the delicious Gerry Butler in
Dracula 2000
, which I just watched last night. (Unbelievable that I, a vampire author and Gerry fan had no idea this movie existed until
last week
.)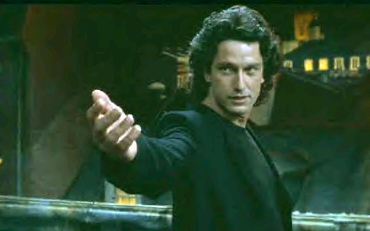 Thanks Heather. I'm still fanning myself!